Every small or multi-location company can grow their business and attract more customers using local SEO strategies. In this local SEO guide we explain what local search optimization is, and why using a local SEO company can help improve your online visibility.
What is Local SEO Marketing?
Local SEO (Local Search Engine Optimization), sometimes referred to as local search engine marketing, is an incredibly effective way to market your local business online, as it helps businesses promote their products and services to local customers at the exact time they're looking for them online.
This is achieved through a variety of methods, some of which differ greatly from what's practiced in standard SEO, and some of which are far easier to manage using local SEO tools and can require specific local SEO services.
What is a 'Local Search'?
First, let's look at the differences between a standard informational search and what's known as a local search.
Whereas anyone in the world with good enough SEO and authority can rank for a search query like 'how to fix a blocked drain', when the query has much more purchase intent behind it, it becomes 'plumbers near me' or 'best plumber in [location]'.
For these types of search query, which typically include a location or 'near me' (which aren't even necessary if searching using Google Maps or if Google knows your location and assumes the search has local intent), search engines understand that what the searcher wants is business suggestions or lists based on location, and so that's precisely what they offer up in the local search engine results pages (SERPs). This difference in behaviour and result is precisely why local SEO is important and worth investing in alongside standard SEO.
What are Local SERPs?
What local businesses need most to improve traffic to their websites or through their doors is visibility on what's known as the 'local pack' or '3-pack'. This is the block of three business listings that appear below the map in the results displayed after a Google search with local intent.
Below is the local pack that results from the search 'plumbers san francisco'.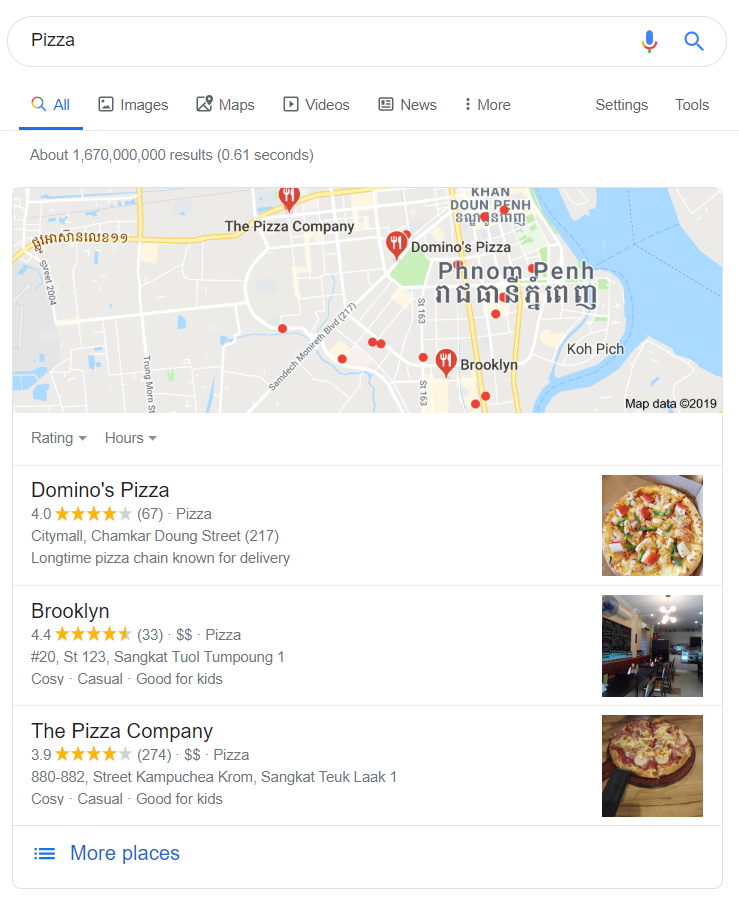 You'll notice plenty here that's different from standard organic results, such as opening times, review ratings, and even photos. Although Google is getting clever enough to pull this information directly from your website, that's not where these elements come from.
Everything that's displayed in the local pack comes from the business' Google My Business profile, a critical part of Local SEO marketing that's becoming more important as Google tries to satisfy more search queries directly in the SERPs.
What is Google My Business?
Previously known as Google Local, and for a time, even Google+ Local, Google My Business (GMB) is, as the name suggests, your business profile on Google. You can find out how to add or claim your Google My Business listing here.
It feeds information to a variety of places, including the local pack and Google Maps search results, but the most familiar appearance will likely be when it's in the top right (or top on mobile) of a branded search for your business, as below.
This is what's known as the Knowledge Panel. Your GMB profile can include a host of information submitted by yourself, such as the services you offer, contact details, business description, category, and opening times but it's important to note that features such as GMB attributes, GMB Q&As, and Google Reviews are almost entirely generated by consumers, ideally with experience of your business.
A big part of local SEO is making your GMB profile as up-to-date and accurate as possible, so that it has a higher chance of appearing in the local pack, and trustworthy, attractive and appealing enough to warrant a clickthrough. Although it's incredibly powerful, Google My Business is just one example of what's known as a 'citation'.
What are the citations?
A citation is any place your business' NAPW (Name, Address, Phone number, Website URL) information appears together online, typically in an online directory or business listings website.
These are particularly important to get in place for local SEO, as if you don't appear in the places people are looking for businesses like yours, you're likely to get overtaken by the competitors that do.
There are two types of citation: unstructured and structured. Structured citations typically appear in business listings and come from form fields being filled in when the listing is claimed. Below we've highlighted in yellow the structured citation for a Yelp listing.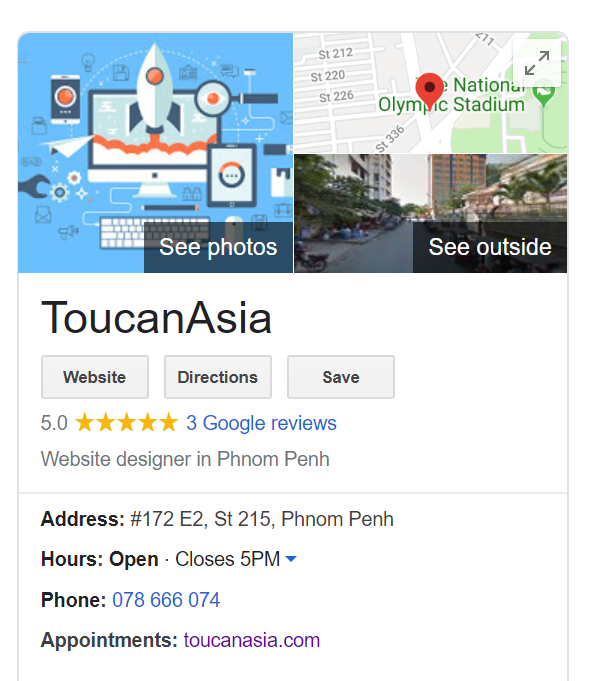 Unstructured citations are more likely to be the result of press and social media, wherein your NAPW information is visible and connected on a web page (perhaps throughout a local news piece about the business), but not in a structured format.
Getting citations for your local business isn't just important, it's widely known as 'table stakes' in local search optimization, as in 'if you don't get citations, you can't play the game'. While it's key to make this a foundational aspect of your local SEO strategy, by building citations in the most relevant websites, research shows that if they're not regularly updated and cleaned up, there can be serious consequences.
Mobile Internet is Growing
More and more customers use mobile phones or tablets to find the best local businesses while they're on the go. In fact, mobile digital media time in the US is now higher at 51% compared to desktop use at 42%. Local SEO covers both PC and mobile internet access, meaning you never miss out on a potential customer.